This recipe is your good old fashion comfort food, served with your favorite homemade bread recipe or store bought garlic bread. 
You'll need about 3 hours from start to finish can feed about 4-6 people.  
Ingredients:
2 lbs bison stew meat
2 tbps olive oil
1 onion, chopped
1/2 cup red wine
3 cups bison bone broth
2 Tbsp tomato paste
2 Tbsp bread crumbs
8 medium potatoes, pealed and largely chopped
4 carrots, peeled and diced
4 stalks celery, thinly sliced
Salt and Pepper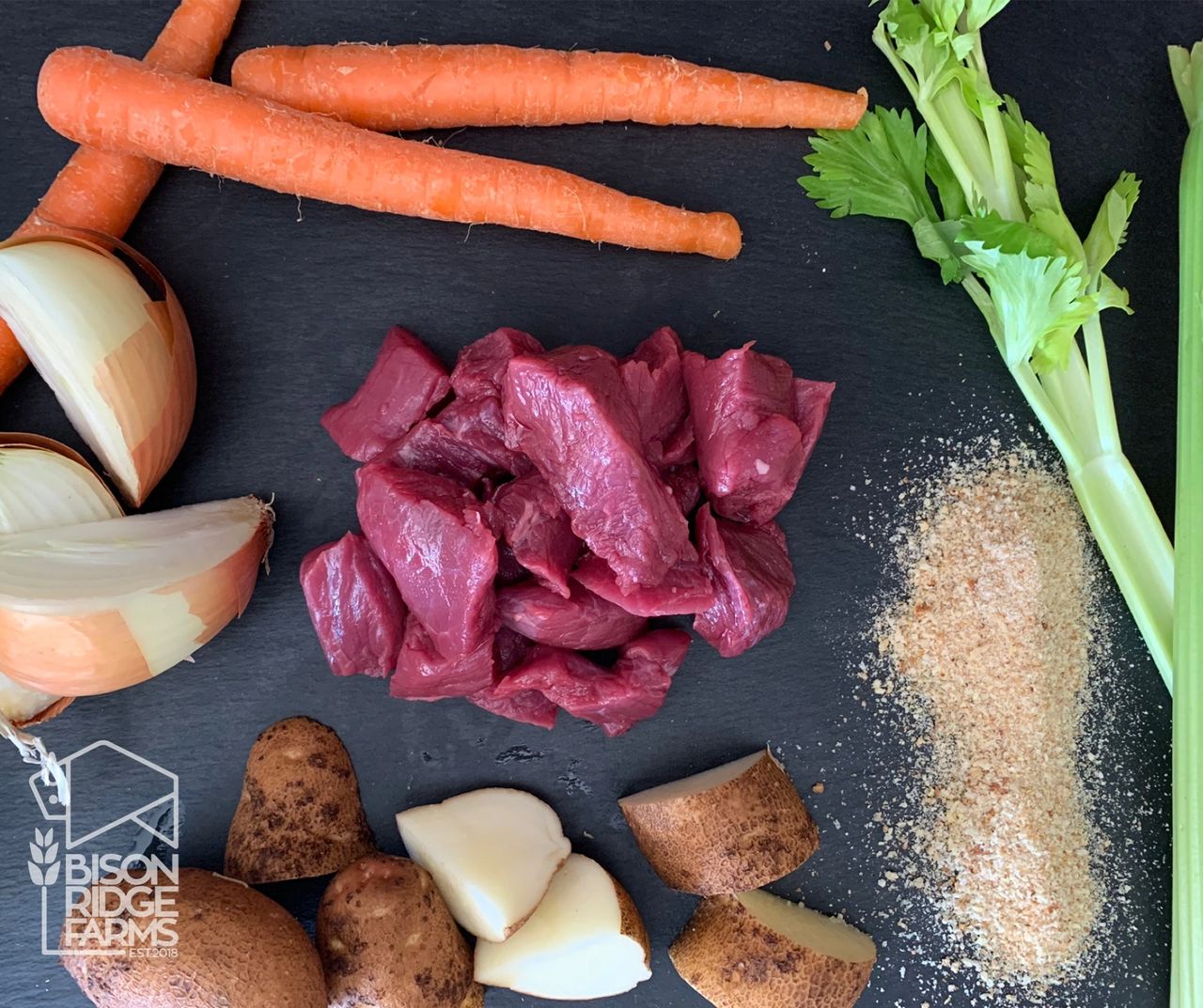 Method:
1. With the rack in the middle position, preheat the oven to 350 degrees F. 
2. In an oven proof pot or Dutch oven, brown half the meat at a time in the oil over high heat. Season with salt and pepper. Set aside on a plate,
3. In the same pot over medium heat, soften the onions in the remaining oil. 
4. Deglaze with the wine and the broth. Add the meat back to the pot along with the breadcrumbs and tomato paste. Bring to a boil. Cover and bake for 1.5 hours.
5. Add the vegetables and continue cooking for 45 minutes or until the vegetables and meat are tender. Add salt and pepper if necessary. Serve with fresh bread. (Vegetables can be added in step 4 if desired. They will just be more tender.)